IN HER OWN WORDS
Smart. Funny. Just a little bit opinionated. That was Juliet. And there's no better way to get a feel for that than to read her own words... things she wrote over the years and left behind. Here's a selection...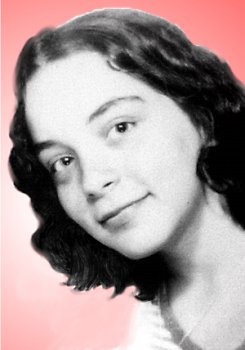 This photo was taken in 1974 at summer camp. A young lad named Timmy has been cropped out. You've seen 12-year old boys. It's no real loss.
Here are two autobiographies Juliet wrote. She wrote the first one when she was a senior in high school (she skipped a grade):

Autobiography, age 16
Juliet wrote this second autobiography when she was an adult. In the summer of 1993, Juliet and I were going through the application process to adopt a baby. The agency asked us to submit autobiographies that talked about ourselves as individuals and talked about us as a couple and potential parents:
Autobiography, age 31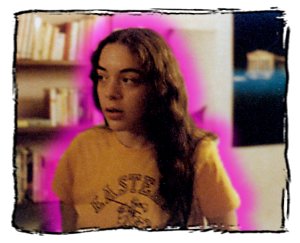 Now let's go back in time to hear from Juliet what it was like to be almost 13 years old and away at summer camp. The time is the summer of 1975. The place is Camp Kinderland. These are selections from Juliet's letters home to her family:
Letters from camp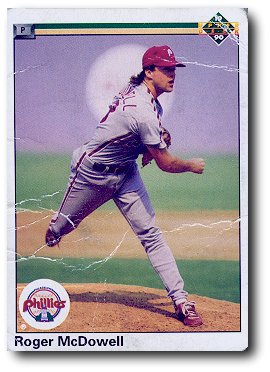 As you can see in her autobiographies, Juliet loved sports. She loved the Mets and used baseball cards — the one above, for instance — as bookmarks. And she loved hockey and her Islanders. She would go on and on about this Stanley Cup or that, about some hockey player who refused to wear a helmet, about Brian Trottier and Gretzky and Lemieux, and so on. She loved hockey so much that it even made its way into her short stories. Here is a story she wrote about a Montreal Canadiens team that never existed except in Juliet's head. (The story only features a few players, but she created an entire imaginary team, complete with stats, nicknames, home towns, and families.)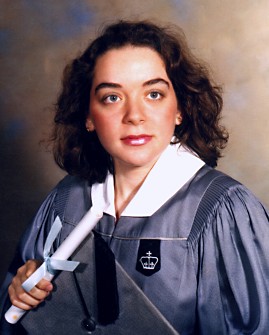 Graduation photo, Barnard College, 1983.
Forget the cancer. Juliet was a real person with real problems. Dying and having people love and miss her doesn't mean that she wasn't once a real teenager with acne or a real college student with an abusive boyfriend. The following is a letter Juliet wrote to herself just after graduating college. It's painful to read... except that we've all been there. Juliet survived feeling like this. It wasn't so bad that it couldn't change.
In the second autobiography above, Juliet described how she and I went from blind date and long-distance correspondence to an actual relationship: "At the end of February, I went to visit my grandmother in Florida and I wrote to Andy, asking him if he was interested in joining me at Disney World." Here is the actual letter: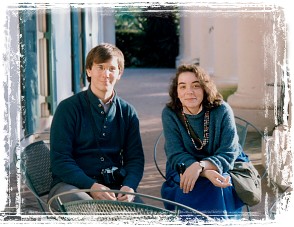 This picture was taken at Oak Alley Plantation in December, 1985.
So, yes... I went to Disney World. Juliet and I had a long-distance relationship until she moved in with me in New Orleans in October of 1985. We got involved with each other by writing letters and we kept writing letters to each other, even after we got married in 1986.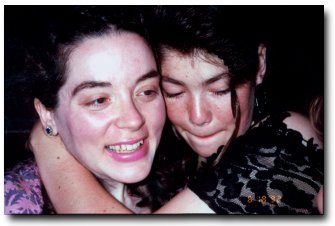 Juliet and a student at the 8th Grade Farewell Dance, FA Day Junior High, Newton MA, June 1992
You can't be a college-educated, professional adult without having a resume or two. Here are two different versions of Juliet's resume — one from 1983 and the other from 1988. Did you know she was a bartender? A bill collector?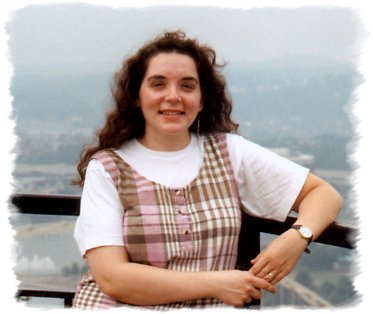 Aside from the Mets and New York City, what else did Juliet really like? Well, strangely enough, Juliet wrote an exhaustive list of the things she loved: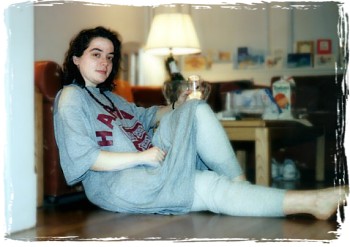 Juliet wrote this list of her all-time favorite meals one night to keep busy during one of her hospital stays: