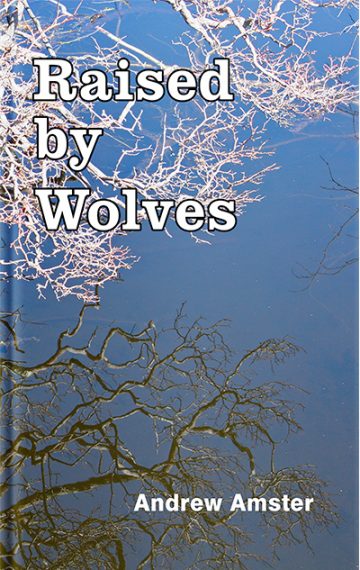 Publisher:

Smudgeworks Press

Available in:

Paperback, Kindle, Nook

Published:

May 30, 2014
Paperback (Amazon)
Paperback (Barnes & Noble)
Ebook (Kindle)
Ebook (Nook)
It's the mid-1980s and best friends, Beth and Kelly, totally can't wait to ditch their claustrophobic junior high and move on up to the "promised land" of their local high school. But their ninth-grade year doesn't get any easier — just a lot more interesting — when they discover and eventually befriend the town's legendary Wolf Boy. There's more to Wolf Boy's story than the girls first imagine. Then again, everyone has a story — Beth, Kelly, their friends and families — and everyone's story contains a bit of wolf.
A child raised by a wolf does not become a wolf. Not an actual, literal wolf anyway. There are such things as genetics and chromosomes and inherited characteristics — all those concepts often taught with so little imagination in high school freshman biology. They do apply; they do have teeth. As for nurture, it can and does affect nature. It does not, however, put nature in a blender and change a nose into a snout. A snarl from your father at the breakfast table does not put fur on your brother's chest. Your mother's love won't make your breasts larger or allow you to sprout iridescent wings and flit about…
This first novel explores the promise and the limits of both friendship and families. It's a story of nature versus nurture played out in a teen's world of pop culture references, half-understood sexual banter, and snarky hallway humor.